No. 1 – Claudia Cullen
Claudia is a conservative with a proven track record defending the rights and interest of the Woollahra community. She is concerned that local councillors representing major political parties are forced to put State and Federal agendas above the interest of residents which will drive overdevelopment in the area.  The State Government's agenda to increase population density means high rise developments in Double Bay. This will change its unique character and put additional strain on our infrastructure, roads, traffic, public transport and our already oversubscribed schools and child care. State Government also plans to increase tourism and commercialisation in Watsons Bay. This already popular destination is bursting at the seams and locals don't support their scheme to turn the bay into an international wedding venue destination. Claudia also opposes expansion plans for the mega marina in Rose Bay. Claudia brings an independent voice of reason to the council without political affiliations, she puts residents interest first. During Claudia's previous term as a Woollahra Councillor she actively advocated and pursued many major projects including the Watsons Bay Baths, the creation of libraries in both Double Bay and the Watsons Bay Tea Gardens, the stormwater trap to remove pollution from Camp Cove Beach, the upgrade of the Robertson Park Play equipment and many major infrastructure upgrades. Her track record demonstrates her integrity and passion for the community.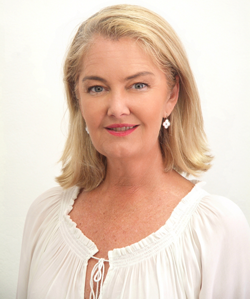 No. 2 – Catherine Stallman
Born and raised in Vaucluse, Catherine's passion for our community has been demonstrated through her years of service and volunteer work. Catherine has run local school clothing shops for a decade and on her days off she can be found serving breakfast to the homeless in The Wayside Chapel. One of six children, the Smidmore family have been part of the fabric of Vaucluse for over sixty years. Catherine is now raising her two daughters in the area. Catherine has a passion to build the local community, ensure our roads and infrastructure are maintained and to prevent overdevelopment. Catherine wants to ensure locals have a strong voice in local government. She aims to protect Camp Cove Beach from commercialisation, she is opposed to overdevelopment through out Woollahra. 
No. 3 – David Chrystal
David Chrystal has lived in the Woollahra Municipality for 35 years. His three children were all educated at local schools and David enjoys an active lifestyle (surfing, rugby refereeing, surf life saving, cycling) and participating in community activities -including 12 City to Surfs. He has served on committees and led several sporting clubs both inside and outside the local area. David fully appreciates and believes in preserving the uniqueness of Woollahra and what it offers families – he is against overdevelopment within the municipality including the harbour foreshore. If elected David will ensure that families are well served by a local council committed to improving local facilities and services and to ensuring the independence of Woollahra Council. David is opposed to council amalgamation without majority community support within Woollahra.