No. 1 – Lucinda Regan
Lucinda lives and works locally. She is a lawyer and economist and has worked extensively in the legal and banking sectors.  She is a strong supporter of local community interests and is opposed to any extension of the Rose Bay Marina.  She is against amalgamation and wants to see more sympathetic development in the Woollahra Municipality, with proper enforcement of development controls.  She is supportive of finding solutions to manage increasing traffic in the area and embraces the Residents First philosophy of being independent from party ideology to enable true representation of the local community. If elected she will also advocate for better maintenance of streets and space for community use.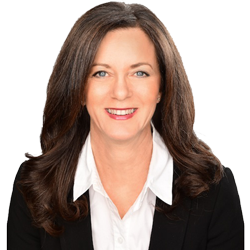 No. 2 – Rosalie Hirsch
Rosalie is a mother of three and a former preschool teacher; She is a lifelong resident of Bellevue Hill and is proud to represent and stand up for the interests of all residents. Rosalie opposes development seeking to exceed current height and size controls and will not support unsympathetic development in the area.  She wants to preserve and enhance the culture and heritage of the Bellevue Hill and Rose Bay areas. If elected, Rosalie plans to establish free Wi-Fi in the Bellevue Hill and Rose Bay shopping precincts, support sympathetic development of Bellevue Hill Public School, and push for the repair of roads and footpaths in the area. Rosalie supports Residents First's stance on No Amalgamation, No Over Development and No Mega Marinas. Residents First stands by its name and puts the residents of Woollahra as their priority. 
No. 3 – Torsten Blackwood
Torsten is a photojournalist who grew up in Double Bay and now lives by Cooper Park. He is passionate about environmental issues affecting Bellevue Hill ward residents and is currently on the Cooper Park Community Garden Organising Committee and is the local co-ordinator for the annual Clean Up Australia Day. Torsten has been very active in opposing over-development in the residential neighbourhood. He does not support unsympathetic development in the area or development that is not in step with the culture and heritage of Bellevue Hill and Rose Bay. Torsten is strongly opposed to the forced amalgamation of Woollahra Council and the proposed extension of the Rose Bay Marina. He plans to advocate for regular cleaning of the area, improvement in waste management and street beautification including inclusive and transparent community consultation.